A hands-on virtual training workshop empowering Indigenous entrepreneurs to efficiently and confidently run their businesses.
**Event starts at 9 am Eastern Standard Time on June 17th.
Join Her Braids Founder & Pow Wow Pitch Organizer Sunshine Tenasco for a hands-on, virtual training workshop geared specifically towards empowering Indigenous entrepreneurs to confidently, effectively and efficiently operate their business.
Available for up to 55 Indigenous entrepreneurs, this limited-availability, hands-on virtual session will include sharing circles, expert-led presentations, breakout sessions, Q&A sessions and interactive lessons.
Register today and secure your spot in this exciting workshop and discovers strategies and solutions that will help you strengthen your business.
What you'll need for this session:
a laptop or cellphone
a WIFI connection
a microphone (headset works perfectly)
paper & a few pens
markers (optional)
a credit card
Workshop Agenda: Indigenous Entrepreneurs Rising
9:00 am- Opening & Sharing Circle (Interactive)
9:30 am – 10:00 am – Braid Teachings in Entrepreneurship (Mind, Body, Spirit) (Lecture Style & Interactive Graphs)
10:00 am – 11:00 am – Identifying your Excuses (Let's get uncomfortable together) – (Presentation & Interactive Break Out Groups of 5)
11:00 am – 11:30 am – Lessons On Failure – (Presentation & Interactive Lesson)
11:30 am- 12:00 pm – Lunch and Tea Time
12:00 pm – 12:30 pm – Design Your Day: Schedule 4 full "work days" together – (Presentation & Interactive Lesson)
12:30 pm – 1:00 pm – What is Your Next Step? Making a practical plan (Presentation & Interactive Lesson)
1:00 pm – 1:30 pm – Confidence Building
1:30 pm – 2:00 pm – Closing Circle (Interactive)
About the Speakers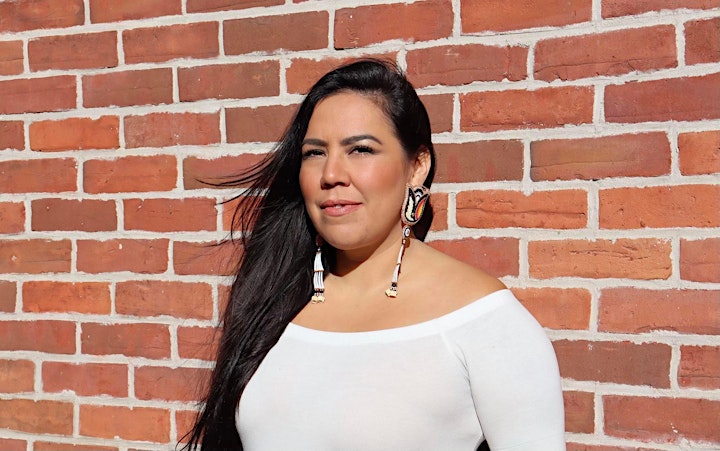 Sunshine Tenasco
Sunshine Tenasco is Anishinabe, from Kitigan Zibi Anishinabe, Quebec, and a published author and Founder of Her Braids & Pow Wow Pitch.
As a business owner since 2009, Sunshine loves sharing her business successes and lessons learned from her experiences with fellow entrepreneurs and has run four bootcamps for Indigenous entrepreneurs and appeared on the Dragon's Den.
About Digital Main Street
DMS helps small businesses impacted by COVID-19 to survive the pandemic and thrive in the new economy.
Discover how the Digital Main Street Future Proof program has helped small businesses succeed on the Invest Ottawa website at Investottawa.ca.
This project is funded in part by the Government of Canada through the Federal Economic Development Agency for Southern Ontario.