A four-hour virtual training workshop helping Indigenous entrepreneurs to build an online store for their business – with Sunshine Tenasco
It's more important than ever to have an online store to reach your customers – but for many Indigenous entrepreneurs, building or expanding an online store can be a challenging task.
Join Her Braids Founder & Pow Pow Pitch Organizer Sunshine Tenasco for a hands-on, virtual training workshop geared specifically towards helping Indigenous entrepreneurs create or optimize an online store.
Available for up to 25 Indigenous entrepreneurs, this limited-availability, interactive virtual session will include sharing circles, expert-led presentations, breakout sessions and interactive lessons.
Register today and secure your spot in this exciting workshop to get knowledge, resources and tools that will help you to confidently plan, build and optimize your online store.
What you'll need for this session:
a laptop or cellphone
a WIFI connection
a microphone (headset works perfectly)
paper & a few pens
markers (optional)
a credit card
Workshop Agenda:
9:00 am: Opening & Sharing Circle
9:30 am – 10:00 am: Step by Step: Taking inventory of where you are at with your social media & online presence
10:00 am – 11:00am: Break Out Groups of Five: Figuring out your next steps & how to take action
11:00 am – 11:30 am: Shopify Expert Presentation & Interactive Lesson
11:30 am- 12:00 pm: Break
12:00 pm – 12:30 pm: Introduction to ShopHERE
12:30 pm – 1:00pm: Closing Circle
About the Speaker – Sunshine Tenasco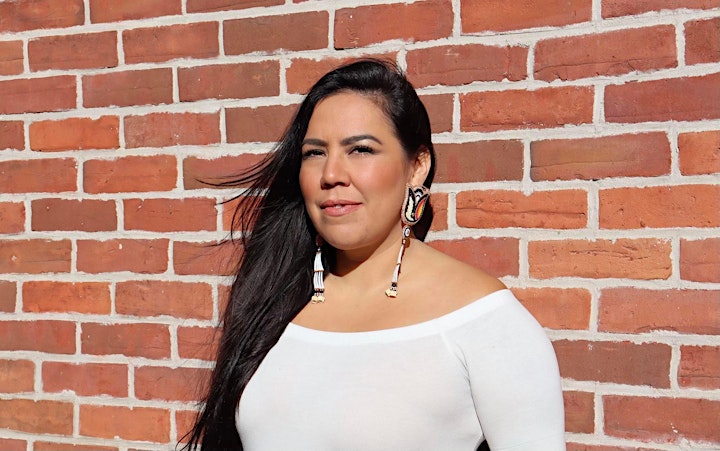 Sunshine Tenasco is Anishinabe, from Kitigan Zibi Anishinabe, Quebec, and a published author and Founder of Her Braids & Pow Wow Pitch.
As a business owner since 2009, Sunshine loves sharing her business successes and lessons learned from her experiences with fellow entrepreneurs and has run four bootcamps for Indigenous entrepreneurs and appeared on the Dragon's Den.
About Digital Main Street
Whether you're just getting started, or you're looking for ways to improve your digital strategy, Digital Main Street can help.
Government-funded programs and services, professional advice and digital transformation teams are available to help you adopt digital solutions – for free.
Apply to Future Proof your business today, and access a dedicated digital transformation team that can help make technology part of your business – quickly, easily and absolutely free.
This project is funded in part by the Government of Canada through the Federal Economic Development Agency for Southern Ontario.